Moving In/Out
Moving In

We are excited to welcome you to your CCM home! Below is some important information that will help with moving in.
Before Moving In
After the previous residents move out and before you move in, CCM will paint, clean, and make any necessary repairs to your new home. We

do not

grant any EARLY MOVE IN REQUESTS, as we utilize every bit of the short time between leases to prepare our properties for the next residents.
All payments due on your account (security deposit, cleaning fee, etc.) must be PAID IN FULL before anyone can receive keys.
ALL COSIGNER AGREEMENTS must be completed before anyone can receive keys. .
Getting Settled
When moving in, please DO NOT DRIVE ON THE LAWN. This is an automatic $75.00 charge. PACE is very strict about lawn/yard driving and will patrol city streets during move-in.
After moving in, store empty moving boxes INSIDE. PACE will ticket any accumulated boxes, trash, etc.
Turn in a completed INVENTORY CHECKLIST within 24 hrs after moving in. (Provided when keys are picked up.)
Turn in a MOVE-IN REPAIR LIST within 7 days after your move-in date. (Provided when keys are picked up.) Call us immediately for any emergency repairs! (See phone number below.)
PHONE/CABLE service is your responsibility. (See a list of providers below or contact a provider of your choosing.)
HOUSEHOLD UTILITIES: Water & Sewer should already be set up for you, but it is your responsibility to set up gas and electricity before moving in. Contact the utility companies well in advance, so you don't move in without these services in place. Their contact information is below.
Listed below are some important and helpful phone numbers:
Consumers Energy (gas): 800-477-5050 Board of Water & Light (electric): 702-6006
Stellar Broadband (internet): 203-3096 Comcast Cable: 800-824-2000
AT&T: 800-244-4444
Campus Community Management (CCM): 517-337-7577
CCM AFTER HOURS Emergency Maintenance: 517-420-5567
Moving Out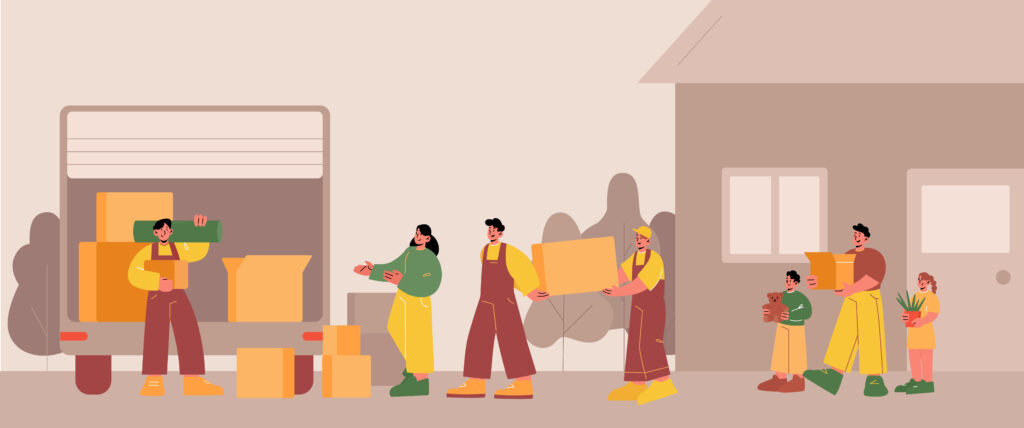 As you transition to your new residence for the next year, here are a few things you'll need to know about moving out:
Packing Up
We are UNABLE to grant EXTENSIONS on your move-out date. Please know your move-out date and BE PREPARED to be moved out by 1:00 p.m. on that date.
ALL PERSONAL PROPERTY must be REMOVED from your house no later than 1:00 p.m. on your move-out date. You will be charged for the removal of any items left behind. The charge to remove a large item is $50.00 per item. (This includes anything from a desk fan to a sofa.) Trash removal is $15.00 per bag. Removal of outdoor grills and other appliances is $65.00. The city of East Lansing will pick up your large items for a small fee. Call 337-1731 ext. 380 to schedule pick up.
Avoid these charges by checking the ENTIRE house before you leave. Look in closets, attic, basement, garage, shed, and the entire yard. (All CCM equipment, such as rakes, shovels, dehumidifiers, and deep freezers, should be left at the house.)
Your EZ CART(S) must be stored behind your house. Do not place them at the curb unless it is a scheduled trash pick-up day. CCM will move your EZ CART(S) to the curb or empty your cart(s).
All Moved Out
The LAST PERSON OUT of the house/apartment must return ALL KEYS TO OUR OFFICE. We will not accept anyone's keys before the move-out is complete.
Your SECURITY DEPOSIT REFUND, along with a list of itemized charges, will be sent to you within 30 days of your termination of occupancy. However, the Security Deposit Agent must submit to us IN WRITING a forwarding address to which you'd like the security deposit mailed. If we do not receive a forwarding address, your security deposit will be mailed to your last known address.
The security deposit check will be issued to the one (1) person whom your group designated as the Security Deposit Agent in your lease. That person is responsible for dispersing the appropriate funds to all tenants.
Don't forget to CANCEL PHONE & INTERNET services, and REMOVE your name from UTILITIES!
Atributions: Image by upklyak on Freepik, Image by upklyak on Freepik